Extended Driving Help
Maps by MAPQUEST.com


Fairhaven is shown here in the red star. You can enter it via Route 6, which may be accessed through I-195, or I-495 to I-195. Once on Route 6, keep following it North until you enter Fairhaven.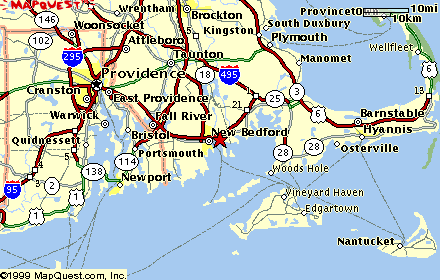 In this map here, Route 18 is shown. Once on I-195, you may exit off to Rte. 18 and follow it into New Bedford. Once in New Bedford on Route 18, take the Fairhaven exit over the bridge. You would now be on Route 6 and you could follow it down and turn right at the second set of lights. Now your on Main Street. Follow it down until you see a Oldsmobile Dealership and Cumberland Farms about 500 feet ahead. TOP Music is directly across the street from Cumberland Farms.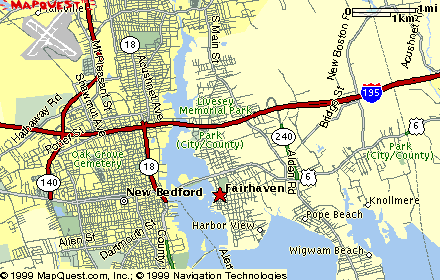 This map shows Main Street and Middle Street. The red star is Top Music.